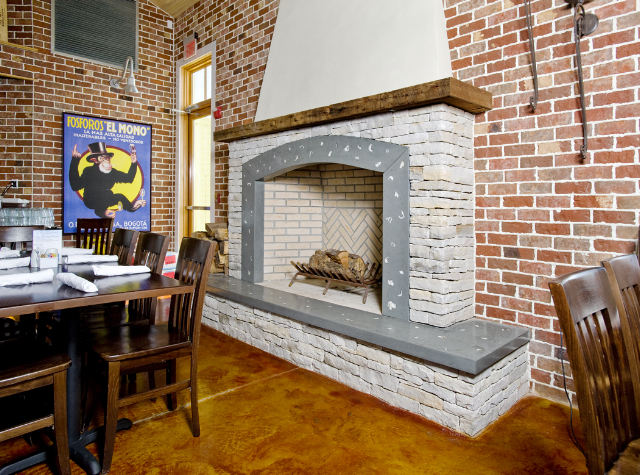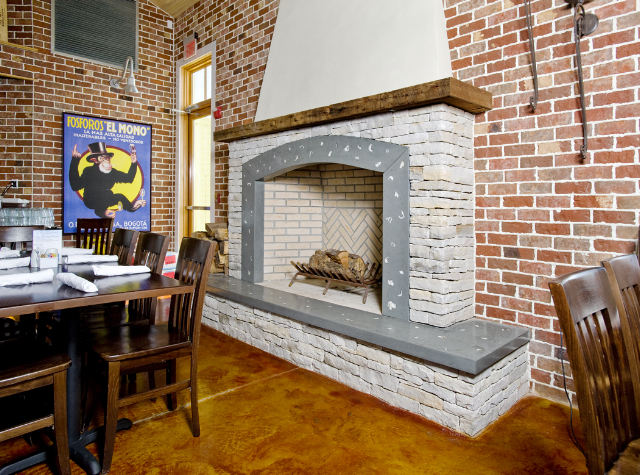 The Bridges Restaurant was a new construction, high end restaurant built on the Chesapeake Bay. Hyde Concrete was referred to the owners and invited to meet with them. After numerous discussions, proposals and samples, the owners became very enthusiastic about decorative concrete. In the end, they opted for numerous decorative and protective concrete finishes.
The custom-made island themed pieces included a Fireplace surround and high-top table with oyster shells embedded into the top. After seeing these results, the owner also decided to embed conch shells into one of the bathroom vanities. Hyde concrete also cast in place both the main front bar and back bar.
As you can see from the photos, the results have been spectacular! We chose the different finishes and products to suit the various needs of the client and the expected use of each item. These photos have been taken six months after opening and everything is performing as expected. The client couldn't be happier and we continue to receive numerous kudos for this project.