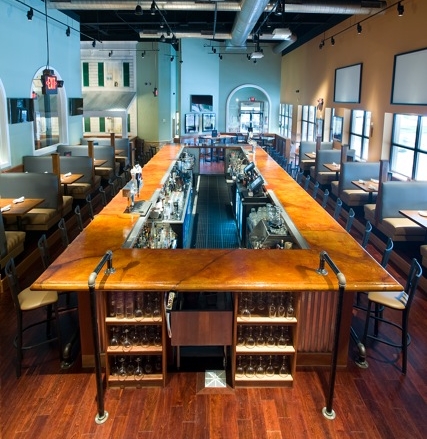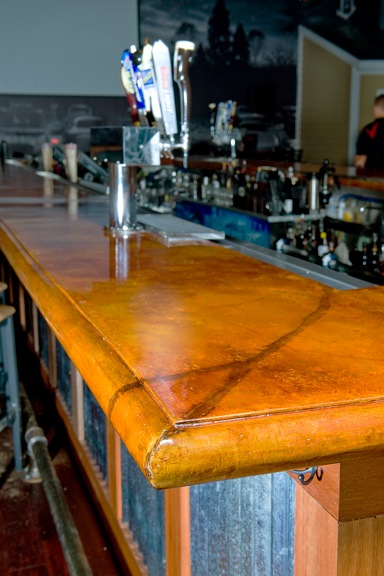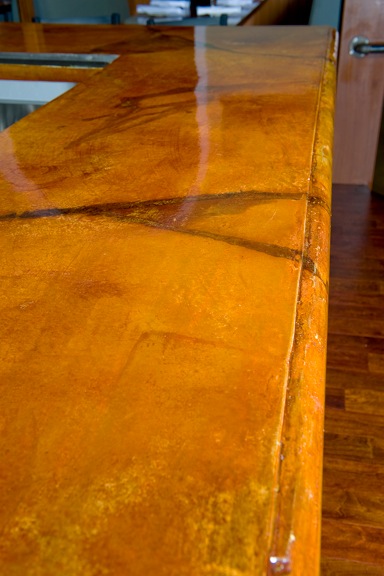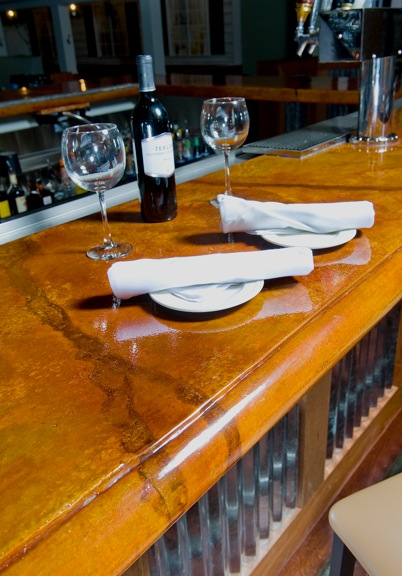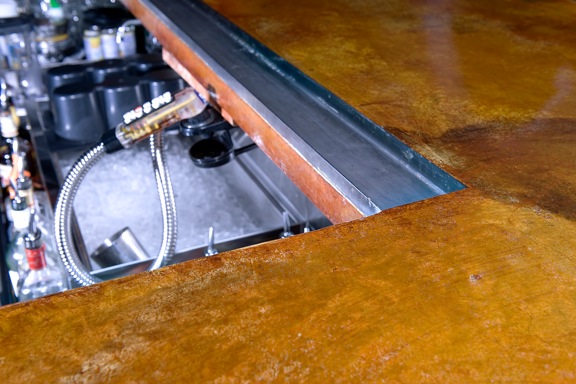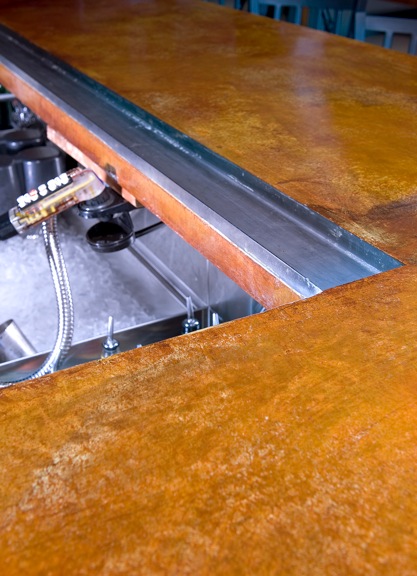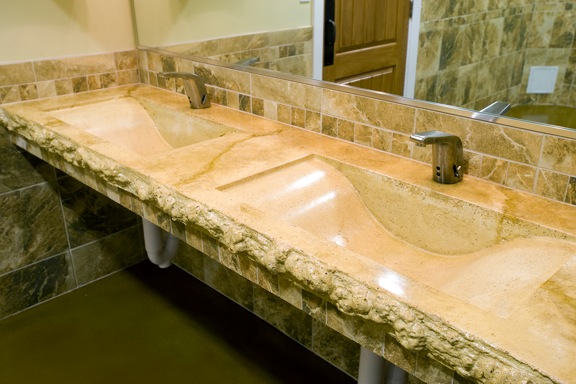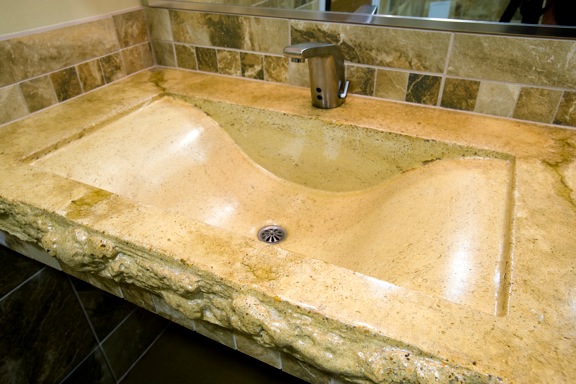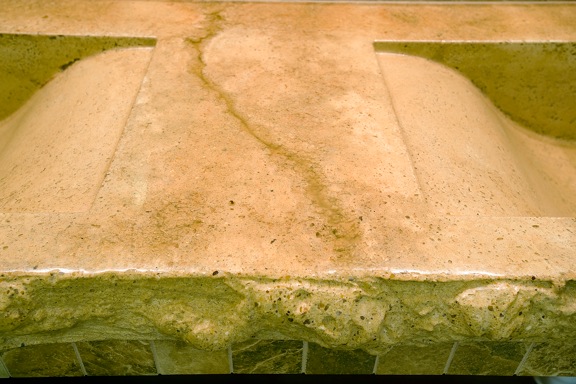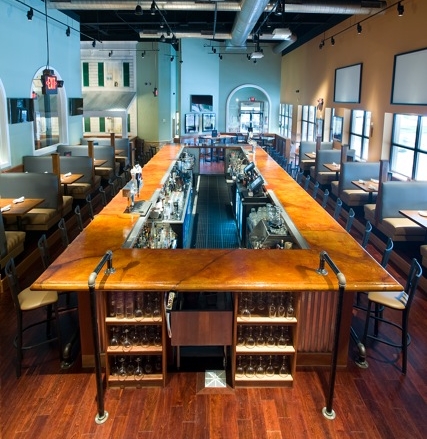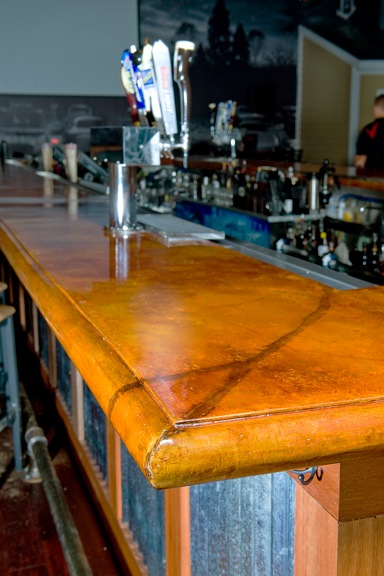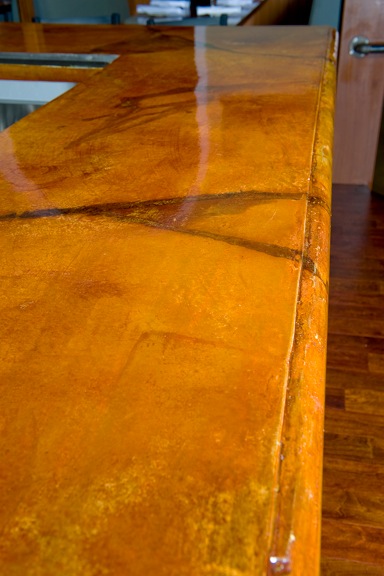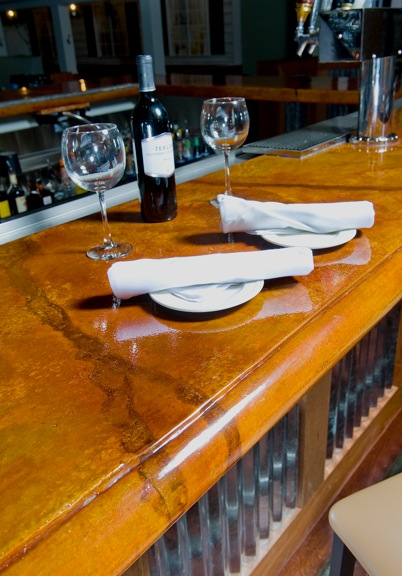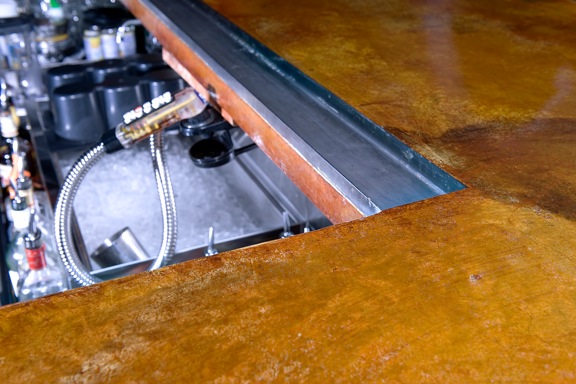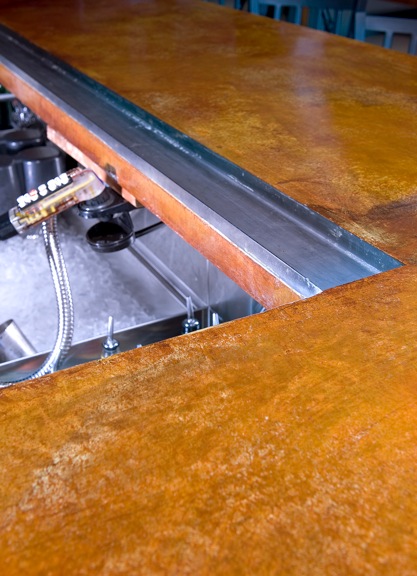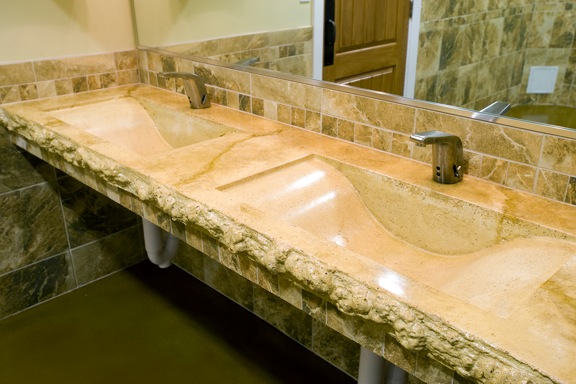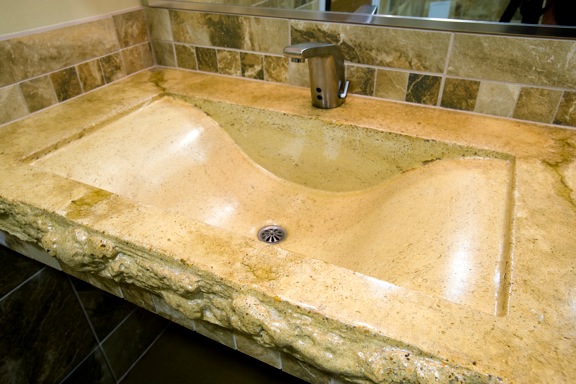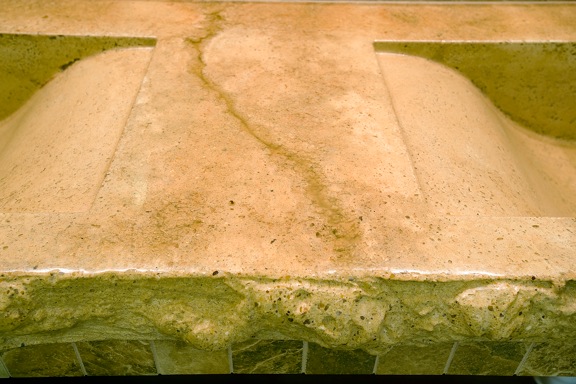 LOCATION:
TECHNIQUE:
RECOGNITION:
Pasadena, MD
Cast in Place Bar | Custom Bathroom Vanities | Stained and Sealed Concrete Overlay
2013 American Concrete Institute- Excellence in Concrete Award
2012 Decorative Concrete Council- First Place | Countertops
2012 Decorative Concrete Council- Second Place | Multiple Applications
This restaurant is the 7th restaurant built by the owner, who invited Hyde Concrete after seeing their work at Tilted Kilt (2010 1st Place DCC Winner – Stained Floor). The owner was sold on the merits of a cast-in-place and he wanted his new bar to be the focal point of his restaurants' bar. Additionally, another important factor was the ability for the bar to be able to support a minimum of eight women dancing on the bar at one time (no kidding!).
Armed with that knowledge, Hyde Concrete set about making multiple samples that were going to provide the desired look and finish. The final outcome is a continuous rectangular bar that is 33' long by 10' wide. After seeing the stunning results, the owner also wanted custom concrete vanities for the restrooms. These pieces have a custom 'rough' edge and two integral sinks.